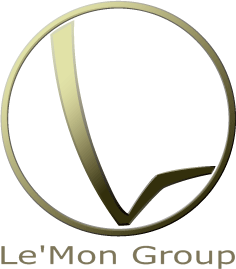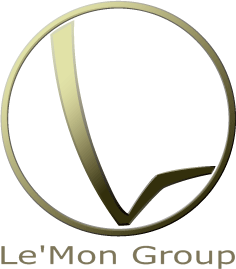 LeYacht Monaco
The most elagant way to sail
All the yachts produced by LE YACHT are individually unique, sharing only the advanced naval technology, virtues in economy, comfort and safety which distinguishes them from the rest of the market offerings.
​
Many innovations on these yachts have been developed by the famous Italian firm, GARRONI DESIGN, (Cannes World Yachts Trophies - Designer of the Year 2016). The inspiration behind the whole LE YACHT project philosophy is founded on more than 40 years of experience and innovations in the nautical sector.

Thanks to its innovative range, LE YACHT brings to the market's attention a new solution that gives an exciting interpretation of luxury yachting and life at sea.
​
Painstaking attention to technical details, use of materials of the highest international levels, and unprecedented standards of comfort for motor yachts whilst combining a new "mixed" propulsion concept of merging a potent engine with a fully automated sail system, which reduces fuel consumption at cruising speeds and provides virtually unlimited autonomy as well as a total pleasure of the sea.
DL YACHT DREAMLINE
A New era Begins
DL YACHTS offers a range of luxurious, strictly custom motoryachts called Dreamline, that are designed and tailor- made for each individual owner. All motoryachts produced by DL Yachts are unique, they have in common only the technology that makes them stand out in the market and heidhtens their qualities of confort and safety.
Many of the innovations on these Dreamline yachts have been developed by Engineer Peter Zuber, the inspiration behind the entire Dreamline project philosophy that is based on over 35 years experience in the nautical sector.
Thanks to the innovative Dreamline range, DL Yachts brings to the market's attention new solution that give an excitingly fresh interpretation of luxury cruising and life at sea
Rigorous care over technical detail, top,international class materials and technological solutons to reduce operationg cost, all guarantee greater reliability, higher performance and unprecedented standards of comfort.
GULF CRAFT
Gulf Craft, the world's innovative builder of luxury yachts and leisure boats, has served the aspirations of passionate seafarers for more than three decades. The award-winning manufacturer is one of the world's leading superyacht shipyards, a merit it has achieved through continuous investment in research and development.
Founded in the Emirates in 1982, Gulf Craft continues to redefine the on-water living experience with its wide variety of premium craft, ranging from 27 feet to 155 feet in length. Deploying advanced technology, powerful engineering, and timeless design, Gulf Craft builds each creation to meet the diverse requirements of its discerning clientele, transforming travel by sea into a journey worth indulging in.
With an expanding portfolio that includes the enchanting Majesty Yachts, the oceangoing Nomad Yachts, Silvercraft fishing boats and family cruisers, and Oryx sport yachts and cruisers, Gulf Craft has built an enduring legacy.
OVERMARINE GROUP
​
30 YEARS OF ITALIAN PASSION AND EXPERIENCE IN BUILDING DREAMS.
Founded in 1985 by the Balducci family, still leading the company and sole owner, the Overmarine Group is known throughout the world for its maxi open yachts bearing the well-known Mangusta brand name: more than 300 yachts sold and a strong tradition make it a leader in the 30 to 50-m fast yachts segment. Thanks to
its heritage of skills and experience, today it also plays an important role in the world of long range and fast displacement megayachts with the Mangusta Oceano
and Mangusta GranSports brands. It also has a peacekeeping and coast guard ships division branded Effebi.
The current range features: large semi-custom open yachts bearing the Mangusta brand, which include the iconic Mangusta 165; fast displacement vessels bearing the
Mangusta GranSport brand, whose latest project of 45-m has just been presented and the first 54-metre is under construction, displacement ships bearing the
Mangusta Oceano brand of 42, 46, 55 and 60-m.
Three different product lines which are unique in their timeless sleek profile, performance both in terms of speed and onboard comfort, large volumes, balance
between exteriors and interiors, design elements and made-to-measure interiors,and attention to detail. But also for its great technical content, such as the use of
state-of-the-art modern technology and materials for maximum comfort, stability both at anchor and underway, as well as low-consumption.
From designing to construction of the mould and relative laminating in composite materials, to cutting of the metal sheets, to the final outfitting, including on-board
electronics and on-board plant design, all processes are carried out by the Group. 100% made in Italy and absolute quality.
The Group is based in Tuscany, Italy, with various production facilities in the areas of Viareggio, Massa and Pisa, totaling around 190,000m2 of indoor and outdoor space.
It also has two wharfs in the port of Viareggio, equipped for the final preparation of the yachts, berthing and the after sales service.
The Group has its own in-house Design Dept. able to satisfy the Owner's every need as regards layout and decor, an avant-garde Technical Dept., and After-Sales
Service, available 24/7. It also has branch offices in Miami, USA, and Golfe Juan, French riviera; as well as a network of dealers strategically distributed throughout
the world.
In 2016 has been found to conform to the Quality Management System Standard – UNI EN ISO 9001:2008 (ISO 9001:2008) for the scope of design and construction of
motor vessels in composite material and to conform to the Environmental Management System Standard – UNI EN ISO 14001:2004 (ISO 14001:2004) for the
scope of design and construction of yachts in composite material and their equipment.
Benetti
​
144 years of history, more than 350 boats built, over 300,000 sq m (3.229.173 sq.ft) of production facilities at three shipyards in Italy and 35 yachts under construction at the present time, including three giga yachts of 100mt and longer. These facts and figures unambiguously demonstrate the momentum of Benetti's growth and Clients' unrestrained confidence in the brand.
​
QUALITY
Our mission is to deliver a product built to the highest quality standards recognised by the international megayacht industry.
This is why we are meticulous in our application of the Benetti Quality System, which comprises a pool of experts and specialist managers who perform over 1,000 quality checks and tests even on medium-sized yachts.
This is achieved by complying precisely with technical specifications, with the requirements of register and classification entities and, most importantly, with the Owner's expectations, as interpreted by Benetti through its construction capabilities and an Italian love of design.
Aspiring to the highest technical and functional standards, without compromising on appearance and comfort, has always been one of Benetti's most important goals.
SKILL
Flexibility, creativity, determination and passion, combined with the courage to take responsibility and accept ever changing challenges: these are the skills of Benetti people, whatever their specialization.
Architects, engineers, project managers, designers, specialist engineers and individual craftsmen: the finest professionals with the best credentials to create products to standards of quality that exceed the sum total of their individual points of excellence.
Benetti is a company formed of people who can make valuable contributions to research, to fine tuning designs and production, without ever losing sight of their primary goal of satisfying Owners.
CRAFTMANSHIP
Viareggio has a centuries-old tradition of luxury yacht building.
This is where the company began life, steeped in the local seafaring culture.
For these reasons the heritage of craftsmanship has developed naturally in Benetti, nourished by the finest carpenters, metalworkers and marble-cutters and drawing on a tradition which has honed skills more finely with every passing generation.
These skills, combined with the shipbuilding culture inherited from the time-honoured Livorno yard Cantieri Orlando, today underpin the excellence of the Benetti production system, particularly in Livorno, and allow the company to look to the future with optimism.
The company's fanatical attention to detail and obsession with quality is clearly expressed in every centimeter of a Benetti yacht.
It is demonstrated by the combination of the finest Italian tradition and craftsmanship with the latest technology. Even the furnishings and accessories convey excellence and exclusiveness.
Benetti combines the use of top quality raw materials with the finest craftmanship.
Everything, from handrails to exterior stairways and from wardrobe doorknobs to individual scuppers, is tailor made by the expert hands of skilled craftsmen to obtain excellent aesthetic and functional results